Behavioural, Ecological and Socio-economic
Tools for Modelling Agricultural Policy
Apply for a Postdoc: Simulation of Agricultural Systems at the University of Leeds
Do you want to be part of a project aiming to improve the sustainability of the European agriculture?
BESTMAP is looking for an enthusiastic Post-Doctoral researcher with a background in computer simulation, agent-based modelling, farmer behavioural modelling or microsimulation to join the BESTMAP team in the University of Leeds and contribute to the development of individual-farm agent-based modelling on farmer decision making, in dealing with challenges in land-use intensification, sustainable agriculture and climate change.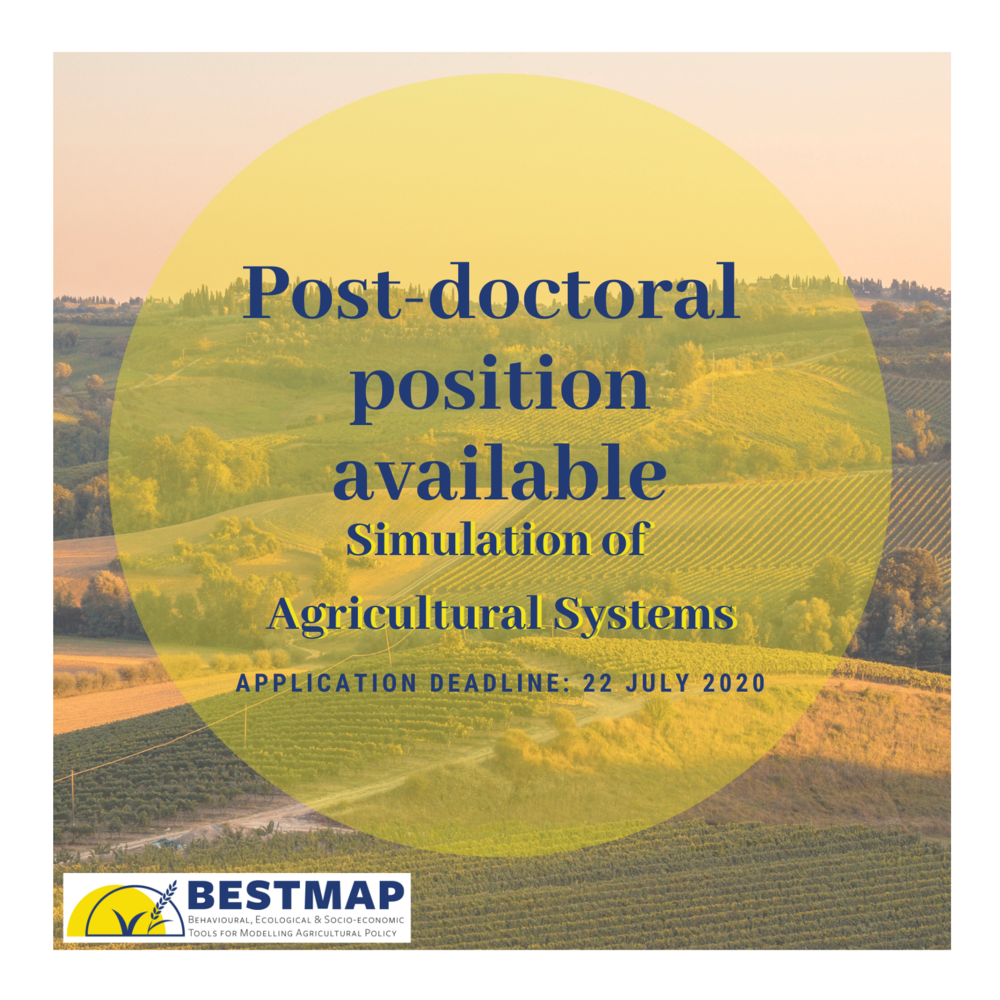 You should have a PhD (or be very close to obtaining a PhD) in Geography, Computer Science, Economics, Ecology, Agricultural Science, Behavioural Science, Mathematics/Statistics, Physics – or a related discipline with a significant component of computational modelling – and be able to demonstrate a combination of enthusiasm and expertise in computational modelling.
To explore the post further or for any queries, you may have, please contact:
Prof. Guy Ziv, Chair in Socio-Environmental Systems, email: G.Ziv@leeds.ac.uk
All information available here.