Behavioural, Ecological and Socio-economic
Tools for Modelling Agricultural Policy
BESTMAP's First annual meeting
BESTMAP held its annual meeting from 21 to 23 September 2020, where all partners gathered to discuss the project's achievements in the past year, along with the vision for upcoming tasks.
Each of the project teams' representatives introduced their accomplishments and further agenda. After thorough deliberation, the meeting resulted in brainstorming for future updates within the different branches of the consortium.
There are yet a number of time-sensitive tasks that await to be finalised, however, the responsible parties are working on completing them shortly. Additionally, on the project's agenda for the following year, there are some vital and intriguing updates.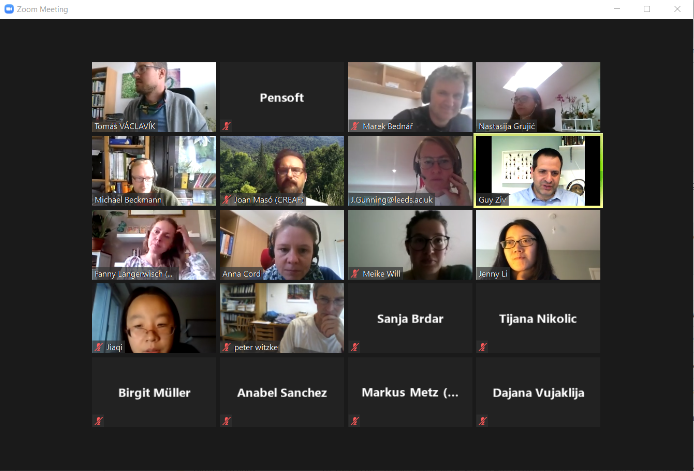 The conceptual framework of BESTMAP is going to incorporate three new policies. In terms of the Farming System Archetypes, socio-economic models are to be researched and implemented, with the purpose of having an in-depth knowledge of the findings and predicting further changes in order to identify the farmers' decisions and behavior. Additionally, three publications consisted of the analyses from the farmer's interviews, the environmental cluster and the decision-making of the farmers will be available in the near future.
The Agent-based models (ABMs) for farmers' decision-making will be finalised and trade-off analysis will be conducted, which will allow for the indication of policy-relevant results. A prototype of the ABMs is also to be created.
One of the nearest plans on the agenda is happening in October - the BESTMAP upscaling is about to be started, and it will lay the first stone towards bringing the projects' framework to a national and global scale.