Behavioural, Ecological and Socio-economic
Tools for Modelling Agricultural Policy
Presentation day of the European Projects Office: DARP-organised workshop
On 14 November 2022, BESTMAP's partners at the Ministry of Agriculture, Livestock, Fisheries and Food of Catalonia (DARP) organised a dedicated workshop aiming to create a forum for interested parties from the Department to take action in the participation and management of various European projects, to get a better overview of the project's ecosystem and the existing funding and cooperation possibilities.
DARP is actively involved in a large number of European projects, among which is BESTMAP, and as such, a European Projects Office (OPEU) has been created. The office shall be responsible for assessing and facilitating access to European funding for the development and implementation of Interreg, Life and Horizon Europe projects, as well as other RDI and cooperation projects.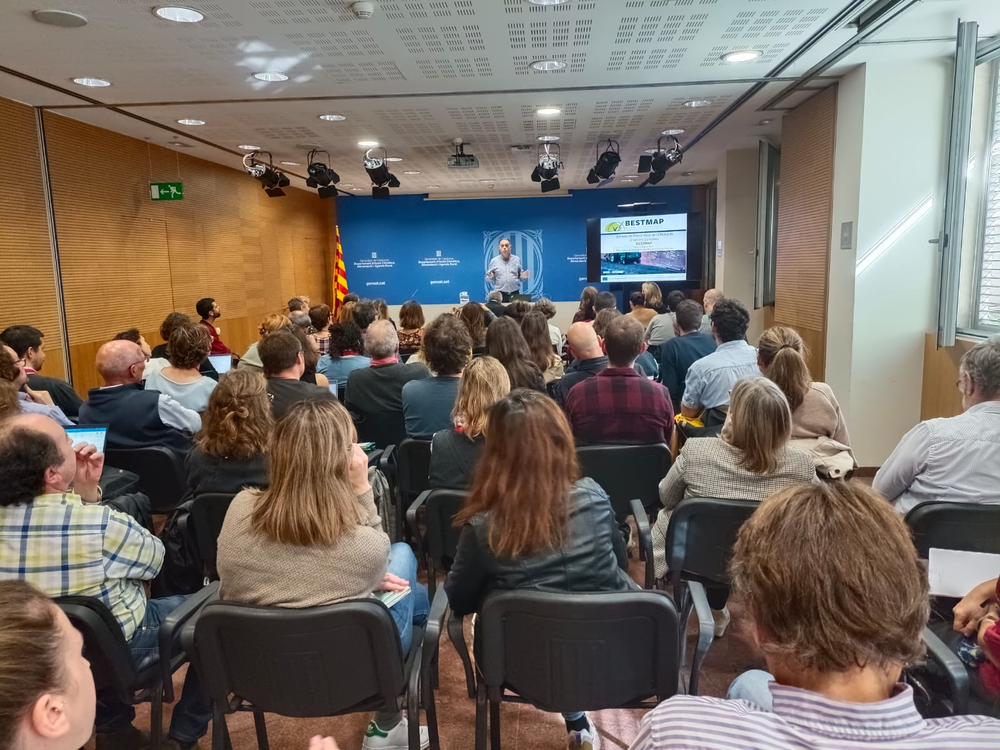 BESTMAP presentation at the DARP workshop
The main function of the OPEU is to serve as a point of reference within DARP on EU project-related topics. Therein, the workshop was specifically tailored for individuals who are involved in the project management of various European projects and aimed to facilitate knowledge and experience exchange as well as initiate a discussion on the challenges and specifications of managing such projects and how to reach their objectives.