Behavioural, Ecological and Socio-economic
Tools for Modelling Agricultural Policy
Recent BESTMAP research presents a study on Ecological Focus Areas in Germany
BESTMAP Project Partners - Stephanie Roilo, Anne Paulus, Michael Beckmann and Anna F. Cord have recently published a research article, called "Farm structure and environmental context drive farmers' decisions on the spatial distribution of ecological focus areas in Germany" in the journal Landscape Ecology.
The paper explores Ecological Focus Areas (EFAs) and their role in conserving biodiversity and improving soil quality in European farmland. EFAs are an important part of the common agricultural policy's greening strategy, providing economic incentives to farmers who dedicate a portion of their land to EFAs.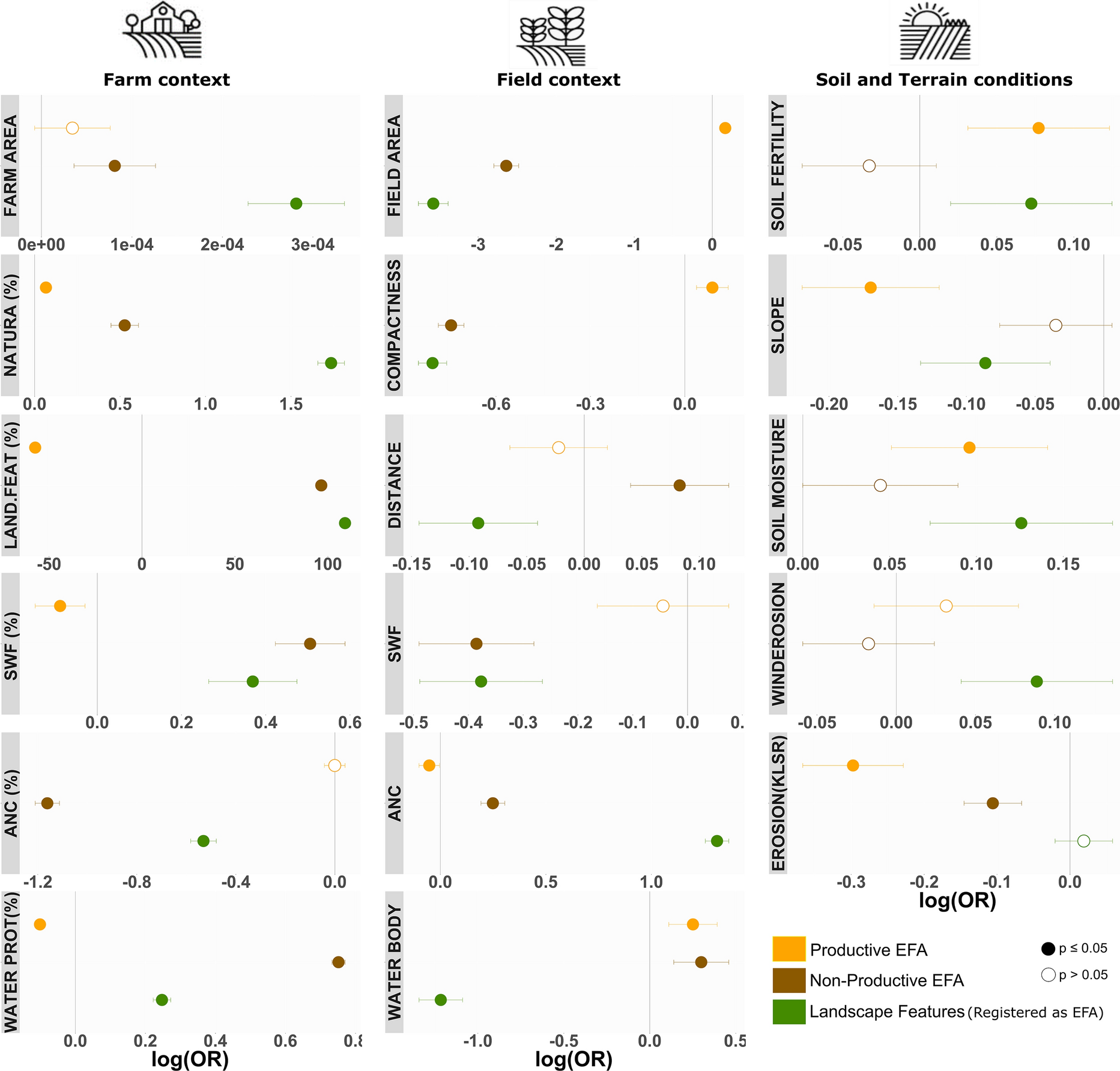 Model coefficients (logarithm of odd ratio) of the multinomial regression used to evaluate the drivers of EFA allocation according to the EFA group (model 1).
The study analyzed data from 879 farms in Saxony, Germany, to understand how farm and field factors influence the choice of EFA types. They found that farms in certain landscapes preferred productive EFAs, while others opted for non-productive ones, known for their positive impact on biodiversity.
The research stresses the need for targeted EFA allocation to achieve better conservation outcomes. Additionally, it suggests that uptake of ecologically effective practices on intensive farms should be increased and coupled with additional conservation measures targeting threatened species, in order to effectively promote farmland biodiversity in Europe.
The full article is now available for public access, offering insights into sustainable agricultural practices and biodiversity conservation.