Behavioural, Ecological and Socio-economic
Tools for Modelling Agricultural Policy
BESTMAP at the 52nd GfO Conference
BESTMAP took part at the 52nd Annual Meeting of the Ecological Society of Germany, Austria, and Switzerland (GfÖ Annual Meeting 2023), which took place in Leipzig, Germany from September 12 to 16, 2023. The event was generously hosted by the German Centre for Integrative Biodiversity Research (iDiv) Halle-Jena-Leipzig, under the theme, "The Future of Biodiversity – overcoming barriers of taxa, realms, and scales." The gathering attracted a remarkable turnout, with more than 1,100 participants hailing from approximately 30 different countries. It was a testament to the global significance of biodiversity conservation and research.
BESTMAP partners Anna Cord of the Dresden University of Technology, Anne Paulus and Michael Beckmann of UFZ, co-chaired one of the most innovative sessions at the GfO "Biodiversity monitoring using digital methods and artificial intelligence: shared challenges and opportunities." During the session, Anne Paulus gave an insightful presentation "Using passive acoustic monitoring to investigate the effects of landscape structure and land-use intesity on bird and bat activity in agricultural landscapes of central Germany." During her talk, Anne showcased results, which are part of the BESTMAP developments.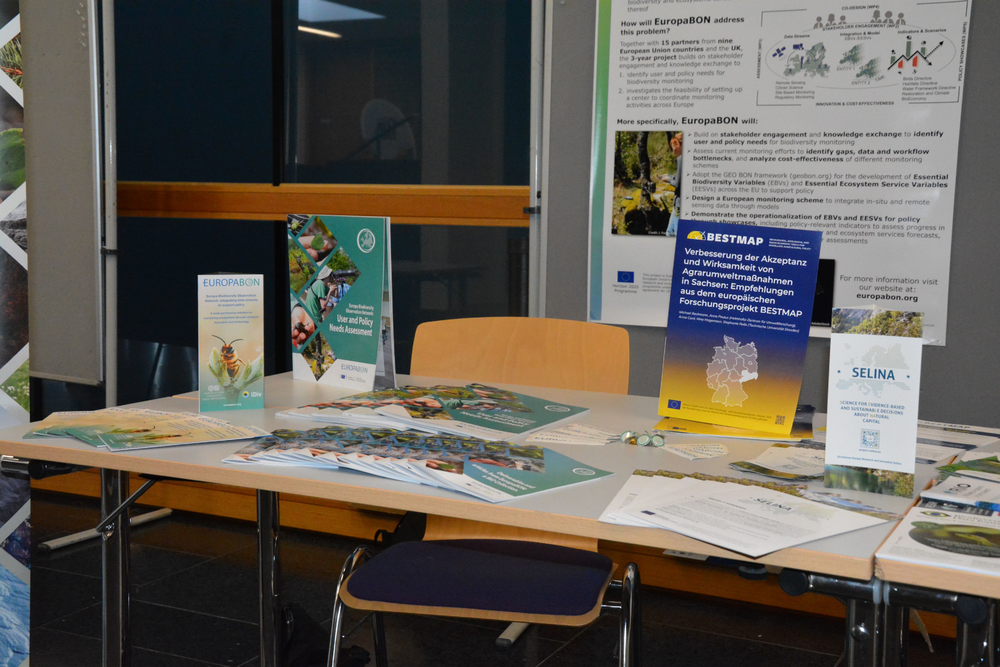 BESTMAP was also among the EU-funded projects showcased at the exhibitors' booths at the GfÖ Annual Meeting. Attendees had the opportunity to engage in conversations with the BESTMAP communication team from Pensoft, who was on-site and take promotional materials, including brochures and the recently-launched policy briefs, offering a comprehensive overview of the project's goals, activities, and impact.